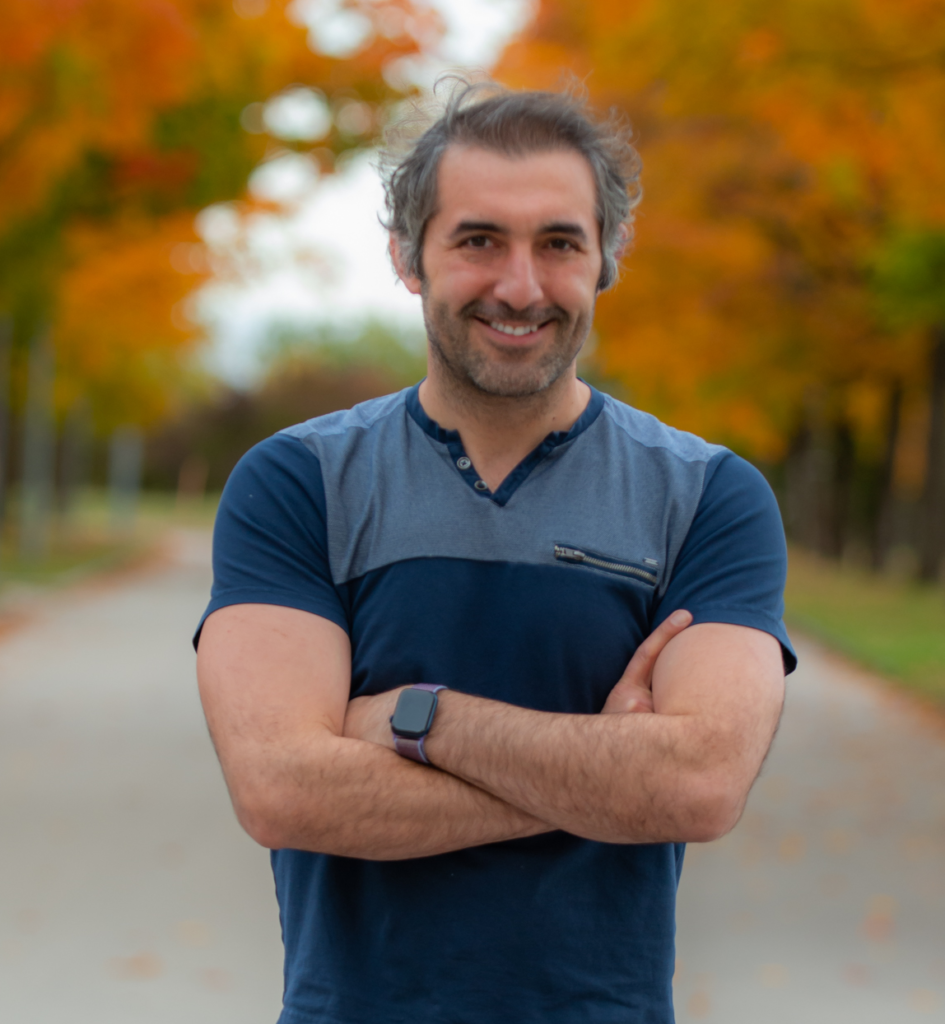 Prof. Dr. Ali Maximilian Erturk, Director
Dear visitors, I obtained my undergraduate degree from the Bilkent University in Ankara in 2003, and my Ph.D. in LMU Munich. I worked at the Max-Planck-Institute of Neurobiology, focusing on axon regeneration in the injured spinal cord. In 2009, I moved to Genentech in S. San Francisco as a postdoc, where I worked on non-apoptotic caspase-3 actions in spine degeneration, traumatic brain injury and whole brain tissue clearing to assess neurodegeneration. Currently, I am very excited about developing and implementing technologies to enable personalized treatment of complicated diseases. Besides chasing breakthrough science in that regard with my amazing team, I enjoy sports, photography, reading and cooking (Photo credit: Christiane Kappes).
---
Mayar Ali, Ph.D. Candidate
I grew up in Cairo, where I obtained my Bachelor's degree in Computer Science and Engineering from the German University in Cairo. Afterwards, my passion for neuroscience led me to pursue my Master's degree in Computational Neuroscience at the Bernstein Center for Computational Neuroscience (BCCN) in Berlin, where I focused on neuroimaging and applying deep learning approaches for the detection of psychiatric and neurological disorders. Before joining Erturk lab, I worked for 6 months as a data scientist at a neuroscience startup in Berlin. But my passion for science led me again to join the Ertürk lab for my PhD. My work focuses on applying deep learning approaches on proteomics data. In my spare time, I enjoy cycling, travelling and playing American Football.
---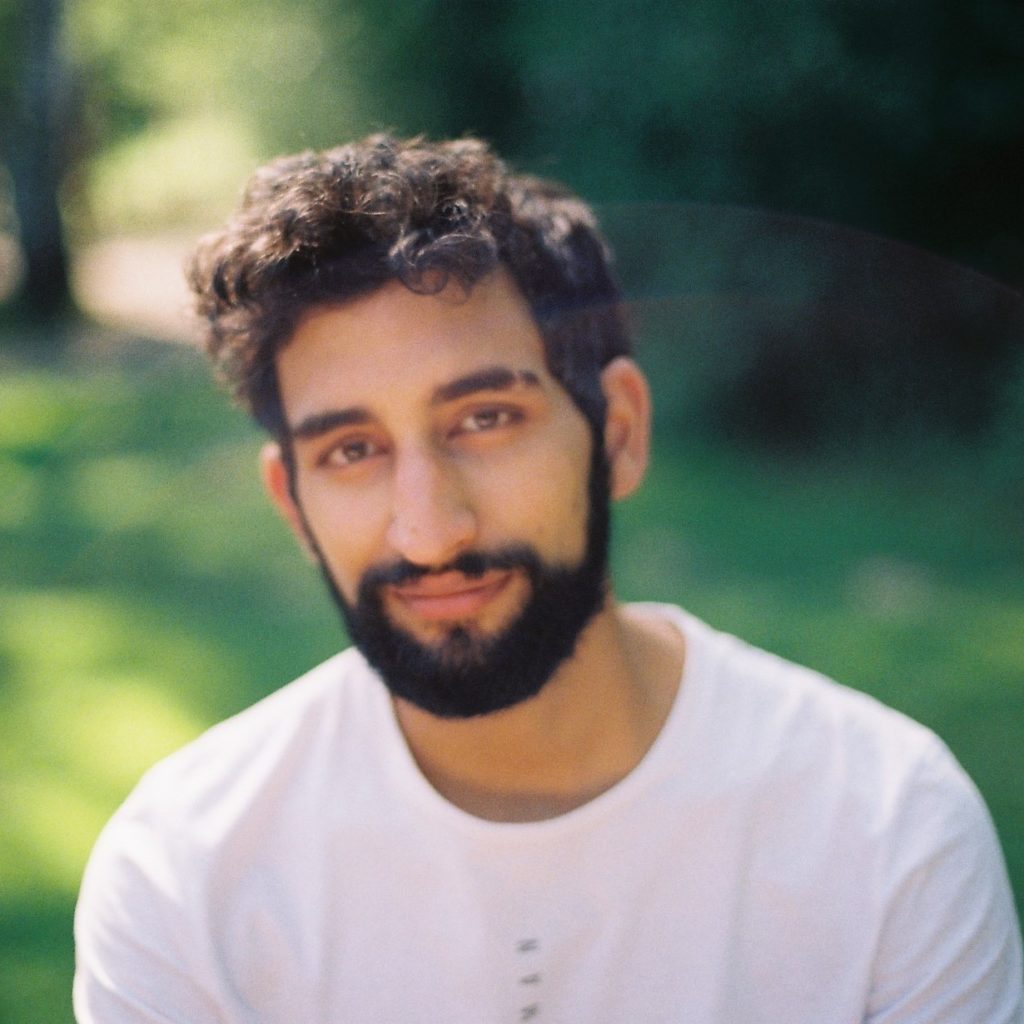 Rami Al-Maskari, Ph.D. Candidate
I am from Munich, did my B.Sc. and M.Sc. in Information Systems at the TUM. For my Master's thesis on segmenting the peripheral nervous system of mice I got in touch with the Ertürk Lab. The work on the thesis convinced me to pursue my Ph.D. here, together with Bjoern Menze's Image-Based Biomedical Modeling Group. In my spare time I like to do Muay Thai, photography and reading.
---
Dr. Harsharan S. Bhatia, Omics Technologies Team Leader
I received my Bachelor's in Biology from Punjabi University, India and my Master's in Biotechnology from Dehradun University. Afterwards I moved to Freiburg, Germany to undertake a PhD at Albert-Ludwigs University. Here I studied the role of antioxidants in regulating microglia driven inflammation in vitro. Since completing my PhD I've worked as a Postdoc at UCLA, California, studying how dietary manipulations during gestation affects synaptic plasticity, and behaviour. Then back to Freiburg where I was a Research Associate at University Clinic examining how epigenetic factors regulate microglial function in chronic neuroinflammation. I joined the Erturk lab as a Postdoc in 2017 to elucidate underlying molecular mechanisms in chronic neuroinflammation associated neurodegeneration. I love Cricket, cooking Indian cuisine and Bollywood songs.
---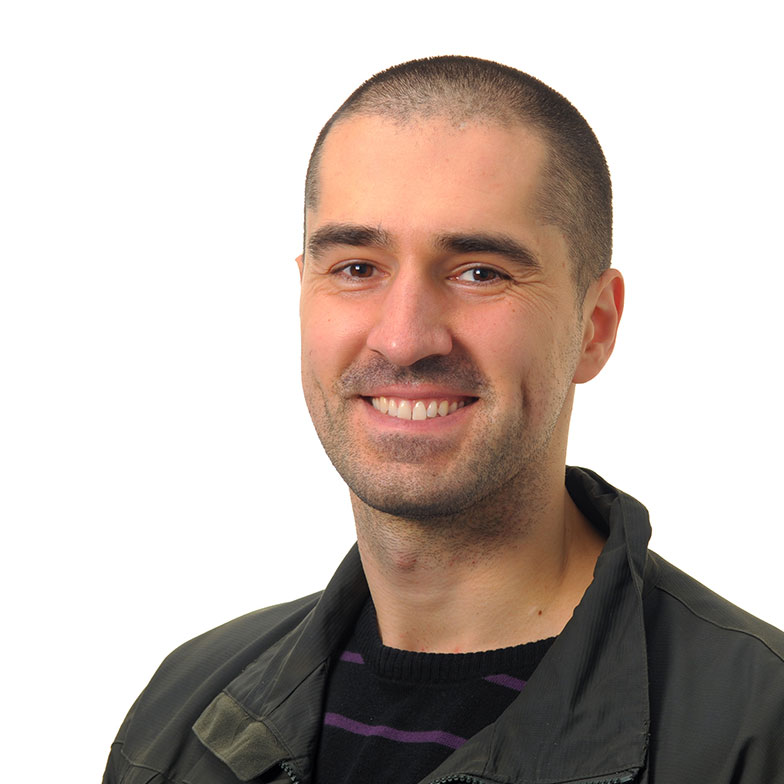 Marin Bralo, Technical Assistant
I was born in Livno, Bosnia and Herzegovina, where I attended elementary and high school. I obtained my Bachelor's and Master's Degrees in Biology and Chemistry from University of Split in Croatia. In my Master's thesis the biochemical study was performed on the first module of tyrocidine synthetase, tyrocidine synthetase 1 (TycA), after three single point TycA protein variants were constructed. Tyrocidine synthetase belongs to the group of nonribosomal peptide synthetases (NRPS) and the product of its activity is antibiotic tyrocidine. I also worked as a biology and chemistry teacher. Besides doing and teaching science I enjoy hiking, weightlifting, good music, movies and meeting new people.
---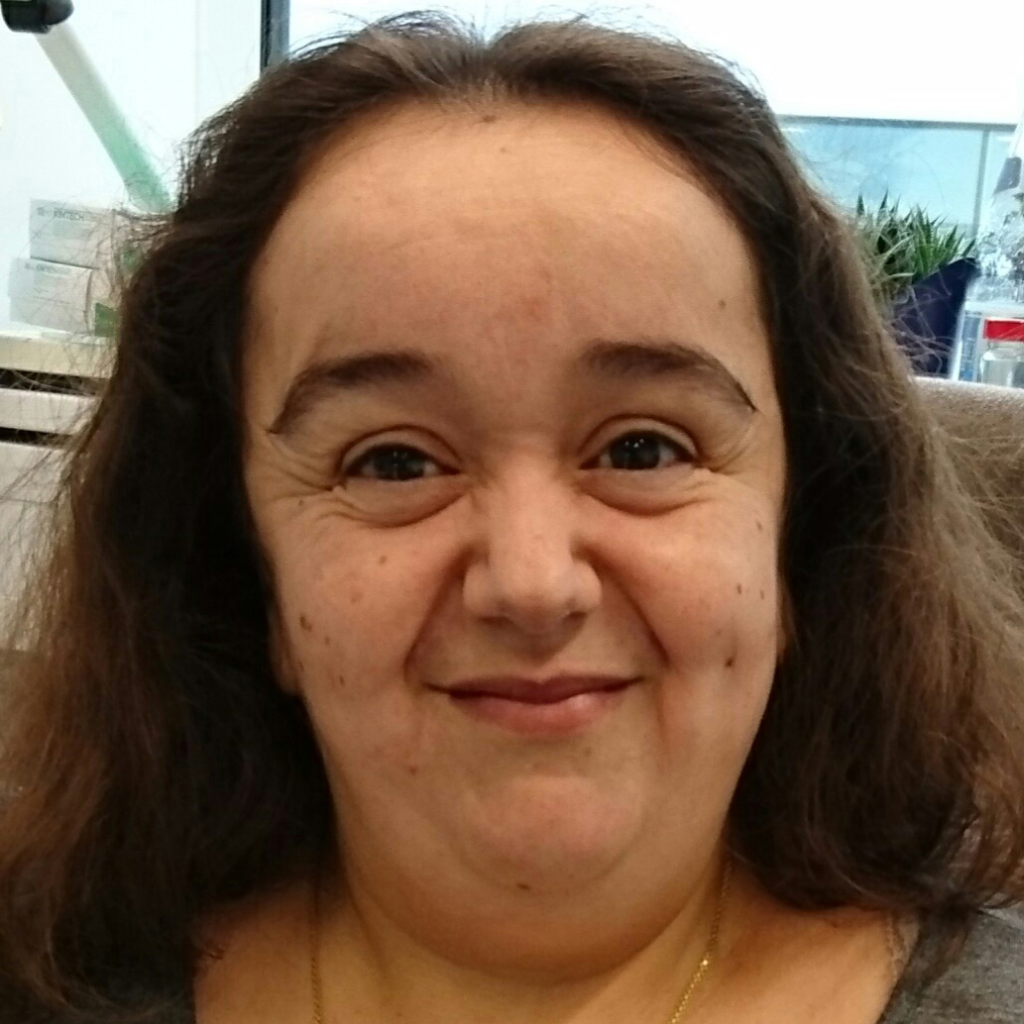 Dr. Farida Hellal, Co-deputy
I studied Biochemistry in Paris at Pierre & Marie Curie University, where I received a master's degree in Neurosciences. I completed an industrial Ph.D. in Pharmacology on drug development for traumatic brain injury. Then as a postdoc, I joined the Max Planck Institute of Neurobiology Munich and DZNE in Bonn, where I uncovered the relevance of manipulating cytoskeleton to promote axonal regeneration after spinal cord injury and contributed with Ali Ertürk to the development of tissue clearing and imaging by light-sheet microscopy. I moved to the Institute for Stroke and Dementia Research to investigate neuronal network remodeling after stroke. I am fond of not only Science but also Social Anthropology, philosophizing on the meaning of life over a glass of wine and French cooking & baking for others.
---
Izabela Horvath, Ph.D. Candidate
I was born and raised in Romania. I got my Bachelor's degree in Electrical Engineering from Politehnica University of Timisoara, then I spent one year at CERN doing hardware tests to study superconducting wires. Later on, my interests led me to pursue a Master's degree in Biomedical Computing at TUM, where I enjoyed focusing on medical imaging technologies and machine learning. For my Master Thesis, I worked on the topic of Machine learning-based reconstruction for MR Fingerprinting. Before joining Erturk Lab, I spent 6 months in Tokyo using deep learning for the study of typhoons, and now I am back in Munich, looking forward to pursue a PhD here, in cooperation with prof. Bjoern Menze's Chair for Image-Based Biomedical Modeling (IBBM). I like to unwind doing activities related to plants, traveling, animals and sports.
---
Luciano Höher, Intern
Hi, I'm Luciano Höher. I'm from Munich and am finishing my bachelors degree in biology at LMU. I looked for an internship before choosing my Masters Program and got a place here at ITERM at the Helmholtz Institute. I'm glad I can work here with nice people on their innovative projects.
Besides science, I enjoy playing the guitar, video-games with friends and reading good books.
---
Dr. Doris Kaltenecker, Postdoc
I am from Vienna. For my BSc and MSc degree I studied Molecular Biotechnology at the University of Applied Sciences. Afterwards, I did my PhD at the Medical University of Vienna. During that time, I worked at the Ludwig Boltzmann Institute for Cancer Research, where I focused on the role of JAK-STAT signaling in adipose tissue and how it influences whole body energy metabolism. I moved to Munich to pursue a Postdoc at the Institute for Diabetes and Cancer (Helmholtz Zentrum München), where I am working on a co-project with the Ertürk Lab. Apart from science, I really enjoy going to concerts, travelling and watching good movies.
---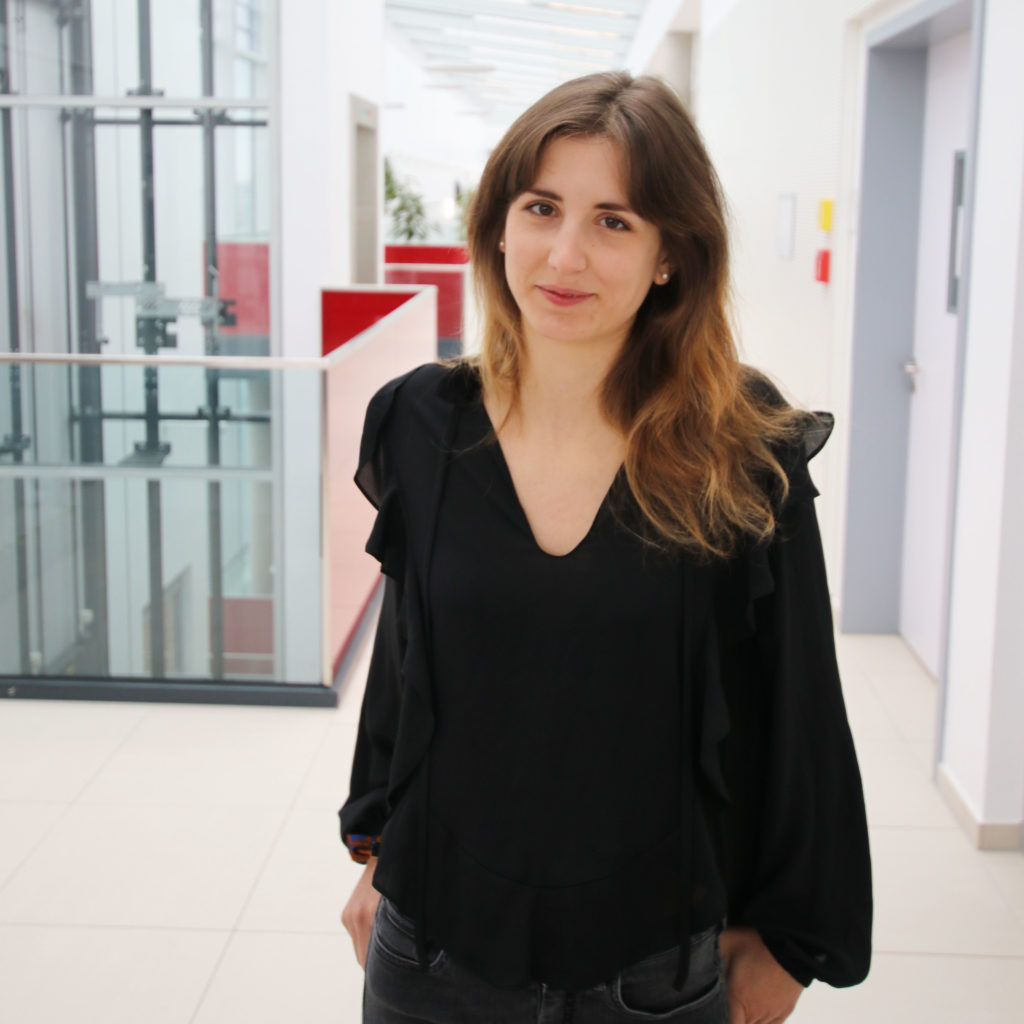 Karoline Kadletz, PhD. Candidate
I am Viennese and moved to Munich a few years ago to study Biochemistry at the Technical University. After an exchange semester in India at the IIT Delhi, I came back to Munich for my Master (also in Biochemistry), specialising in Biophysics and Bio-organic Chemistry.
I've worked on different DNA origami projects since my Bachelor's Thesis at the Dietz Lab. For my Master's Thesis I developed logic gate controlled DNA origami capsids, that could one day be used as smart drug delivery vehicles. Building DNA origami for future clinical applications will also occupy me in my PhD here at iTERM. In collaboration with the Dietz Lab, I will work on DNA origami based nanocarriers, that are able to cross the Blood Brain Barrier. In my free time I love being in the mountains (especially with skis on my feet!), making and eating desserts and playing in an orchestra.
---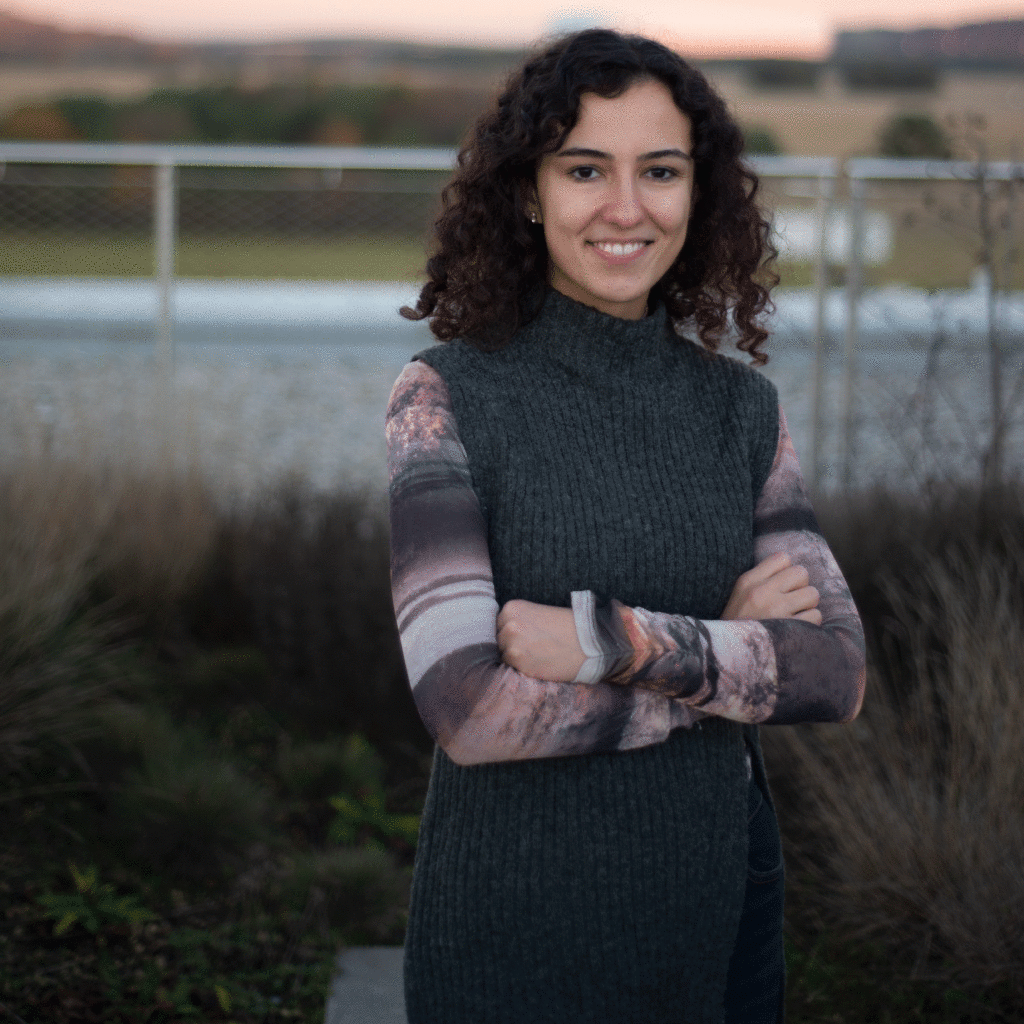 Ilgin Kolabas, Ph.D. Candidate
I am from Istanbul, where I got my bachelors degree in Molecular Biology, Genetics and Bioengineering with a minor in Psychology from Sabanci University. Before graduating, I went to Hong Kong for an exchange semester, which I still consider as one of the best decisions of my life. Following this adventurous period, I got my masters on Cognitive Neuroscience at the Donders Institute in Radboud University, The Netherlands, and graduated with a minor in Neurophilosophy. I completed my thesis studies in Erturk lab studying the effects of chronic inflammation after stroke. I enjoyed the work so much that I accepted a PhD position here in the Graduate School of Neurosciences (GSN). I am passionate about learning about life and the brain as well as travelling, reading and doing yoga.
---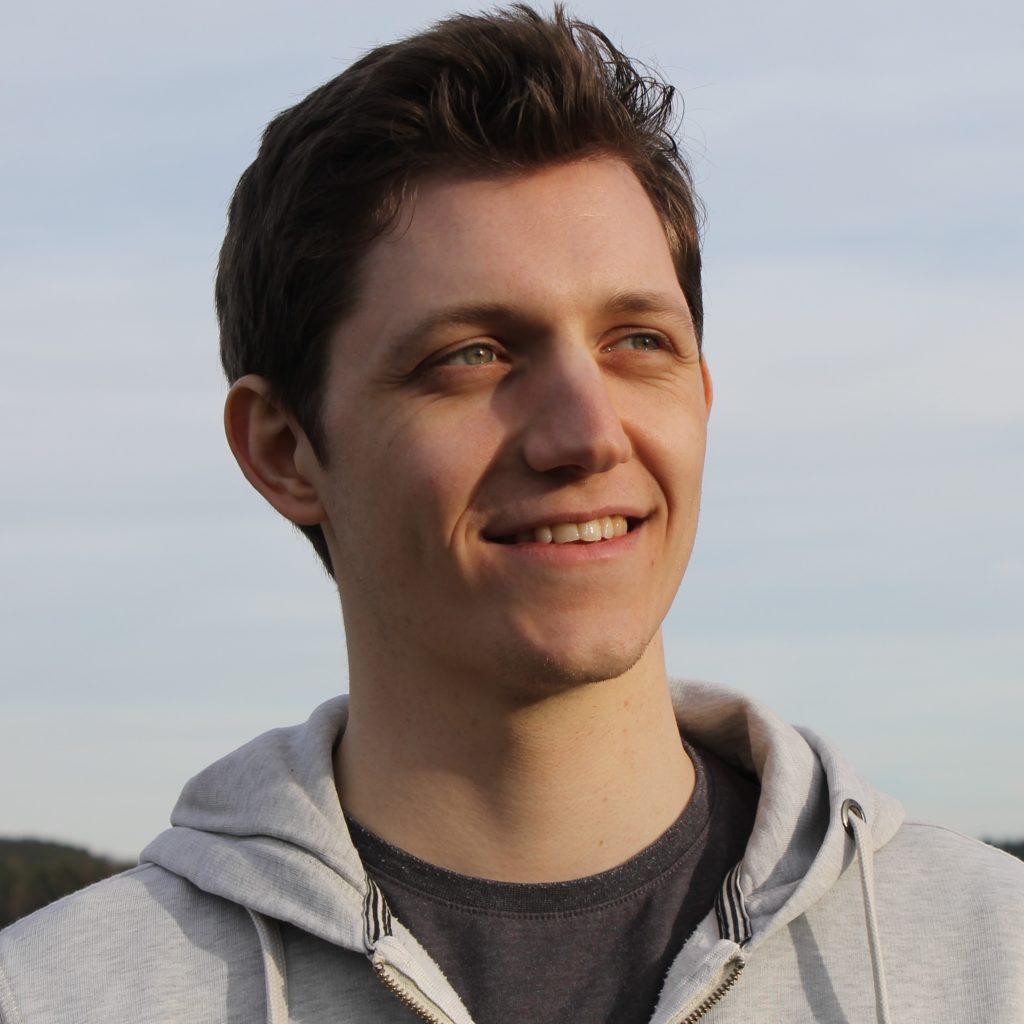 Louis Kümmerle, Ph.D. Candidate
I grew up in a small village close to Heilbronn, Germany. I obtained a B.Sc. in Biochemistry and a B.Sc. in Physics from University of Würzburg. Afterwards I moved to Tübingen, Germany, to obtain a M.Sc. in Neural Information Processing at the Graduate Training Center for Neuroscience. In January 2020 I started my Ph.D. in the Ertürk Lab and Theis Lab. My work focuses on developing and applying machine learning methods on single cell transcriptomics and spatial transcriptomics. In my spare time I like playing the guitar and doing sports like running and badminton.
---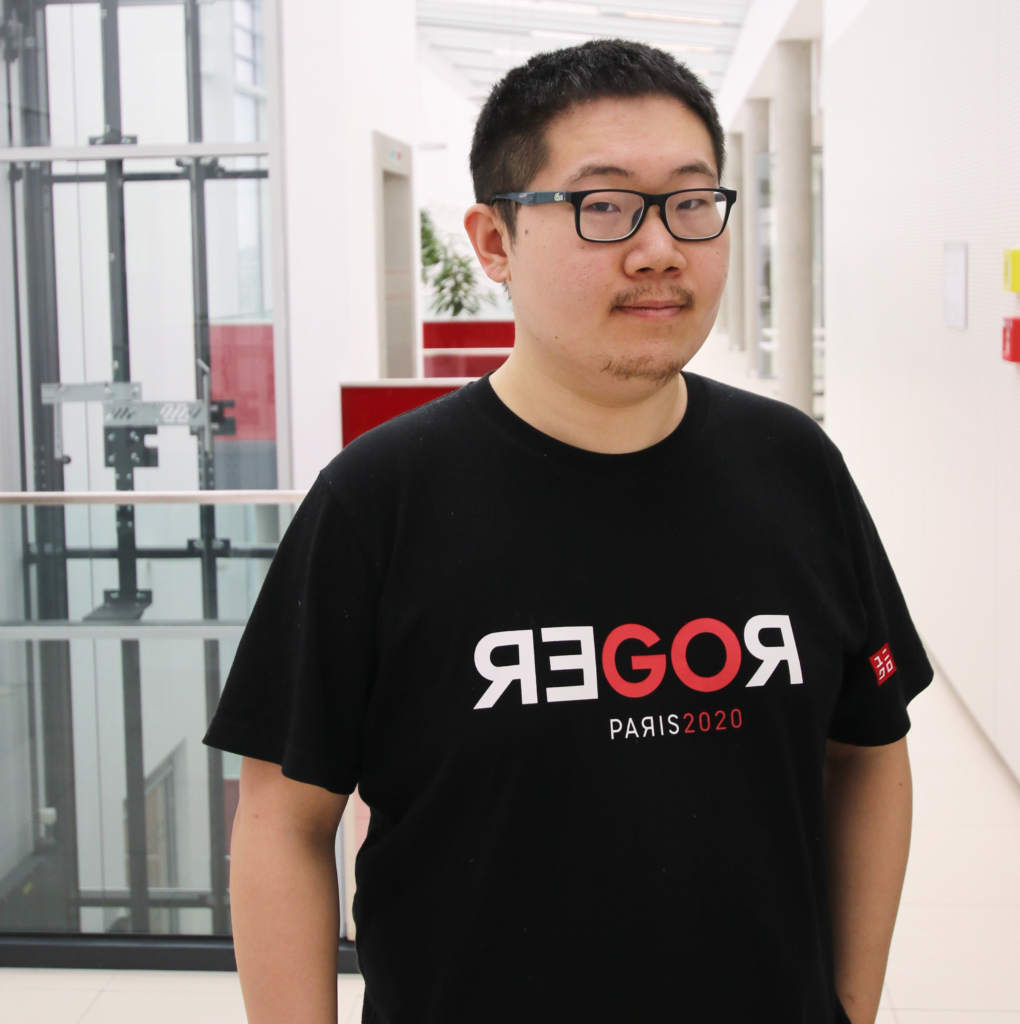 Dr. Jie Luo, Postdoc
I am from China. Before I joined Ali's group as a postdoc researcher, I did my doctoral research at faculty of chemistry and pharmacy of LMU Munich from 2016 to 2020, focusing on the nucleic acids' delivery for cancer therapy. My current favorite topic in the lab is related to message RNA delivery in whole mouse body using our vDISCO. Besides work, my interest are hiking, travelling, music and cooking.
---
Dr. Hongcheng Mai, Postdoc
Hello, I am Hongcheng Mai, and I grew up in the southern part of China. Before I joined Ali's group as a Ph.D. student, I have spent 8 years for a medical study at Jinan University. My passion in the lab is developing technologies for human tissue clearing, also clarifying the mechanism of ischemic stroke and traumatic brain injury. Besides science, I like swimming and basketball.
---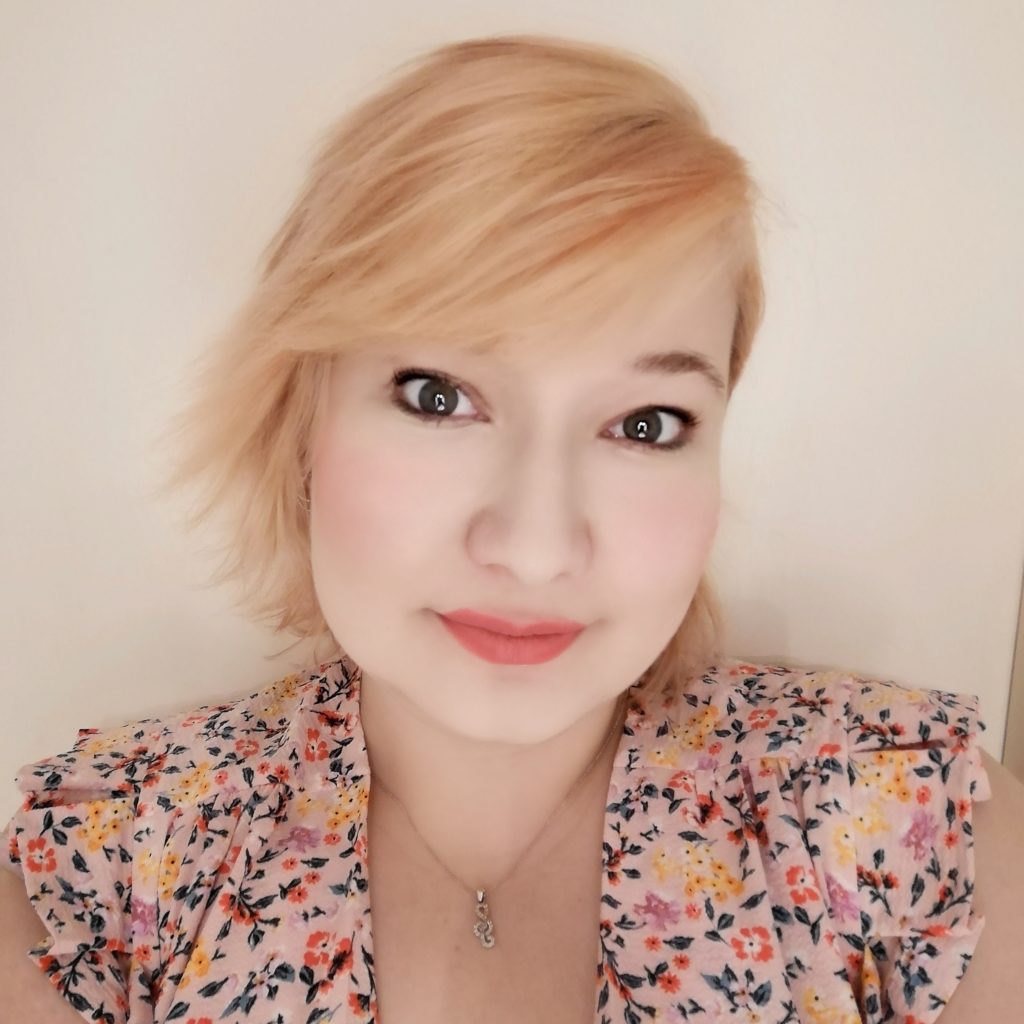 Muge Molbay, Staff Scientist
I am originally from Eskisehir, Turkey, and hold a Bachelor's degree in Molecular Biology and Genetics from the Izmir Institute of Technology. Building upon my academic foundation, I pursued a Master's degree at Akdeniz University, Medical School, Histology and Embryology Department. During this time, my research focused on investigating the human stem cells, rodent disease models and microsurgeries, and therapies on angiogenesis and neurogenesis following focal cerebral ischemia. I also actively participated in teaching activities at the Medical School.In 2018, I had the opportunity to join the research group led by Ali Ertürk as a PhD student. Here, my work revolves around the integration of cutting-edge technologies such as DISCO clearing and DNA Origami nanotechnology. By combining these innovative approaches, I aim to push the boundaries of drug delivery and nanotechnology in both in vivo and in vitro settings. Since February 2023, I have been serving as a Staff Scientist at iTERM. In this role, I am entrusted with a wide range of responsibilities, including animal expertise, molecular biology techniques, proteomics, tissue clearing, and histology.Beyond my scientific pursuits, I have a deep appreciation for various forms of art and derive great pleasure from attending concerts, oil painting, and engaging with diverse art forms. I am also an avid fan of football and basketball, finding joy in watching games and supporting my favorite teams.
---
Furkan Ozturk, Ph.D. Candidate
Hi, I am a mechanical engineer originating from Istanbul Technical University. I enjoy understanding how things are connected to each other and how they work. I was interested in many branches of engineering and developed a versatile skill-set. Visiting Sabanci University Nanotechnology Research and Application Center for a year, I have developed a direct write stereolithography system to generate 3D microstructures on a wafer. Later on I got my Master's Degree on medical technology engineering at Technical University Munich and developed an additive manufacturing solution for liquid aluminum jetting during my studies. Before joining this amazing team I was working at iThera Medical as a mechanical design engineer. Now I am working towards my PhD and looking forward to the hard times of it everyone warned me about.
---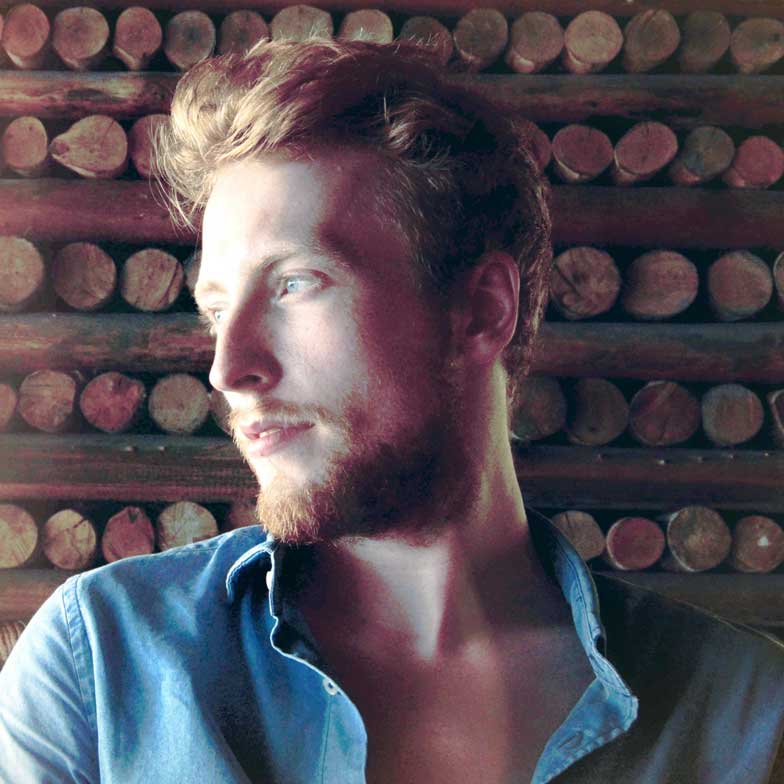 Dr. Johannes Paetzold, Artificial Intelligence Team Leader
My name is Johannes, I am a the leader of the AI Team at iTERM. I am also a third year PhD student in Machine Learning. My main interest is the development of deep learning and graph learning methods for large biological networks such as vessels and neurons. Most of the applications I work on concern Medical Imaging and Microscopy with some extension to Remote Sensing. Further research interests include topology aware machine learning and generative models. In my free time I enjoy playing and competing in (Beach) Volleyball.
---
Zhouyi Rong, PhD Candidate
I was born and raised in Hubei province of China. I graduated from Wuhan University with a major in Life Science and Biotechnology, and obtained my Master's degree from Xiamen University, where I focused on the role of TREM2 mediated microglial function in Alzheimer's Disease. I started my PhD studies at LMU in October, 2018. In my spare time I Iike playing volleyball, cycling and travelling. And I really enjoy good music and movies.​
---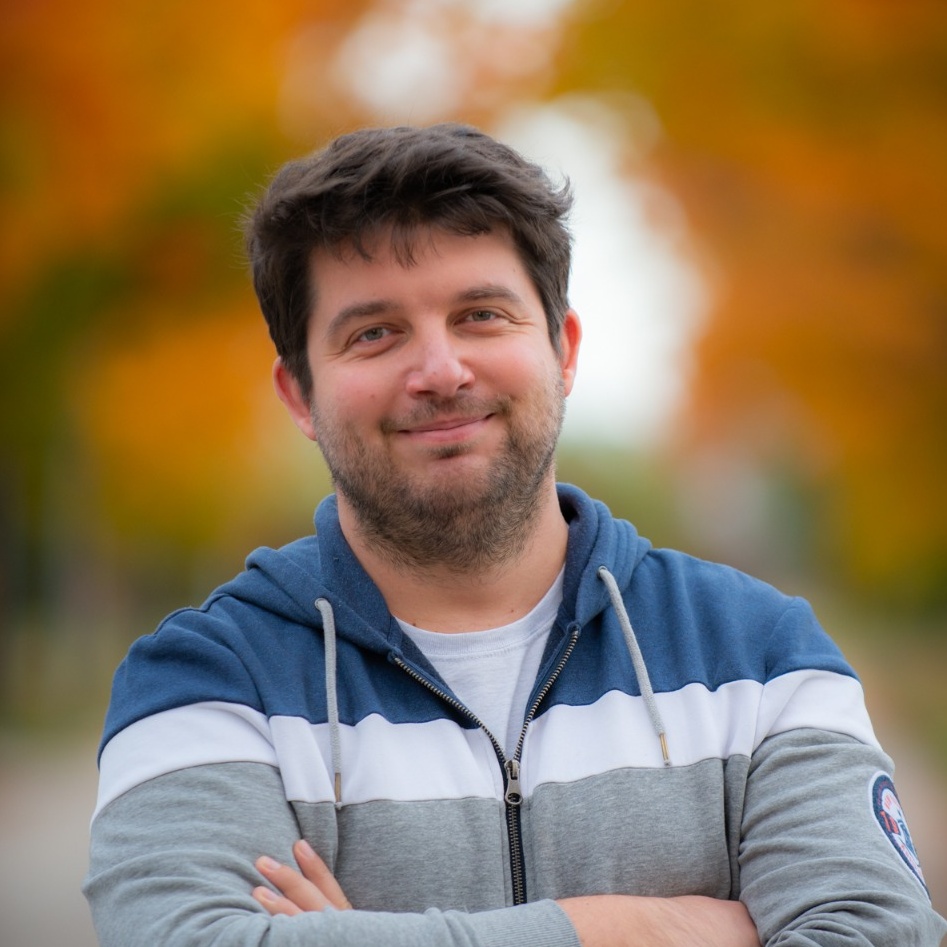 Mihail Todorov, Postdoc
I was born in Bulgaria and I grew up in Hungary. After obtaining my Master degree as a Biologist (specialisation in Neuroscience and Human Biology) from the Eötvös Loránd University I did my PhD at the Graduate School of Systemic Neurosciences. My former research focus was in vivo rodent visual and in vitro electrophysiology, single-cell PCR, patch-clamp and batch data analysis using several scripting languages. Now I'm focused on the vascular network of the brain during health and disease.
My interests are: travelling, electronics, and hiking.
---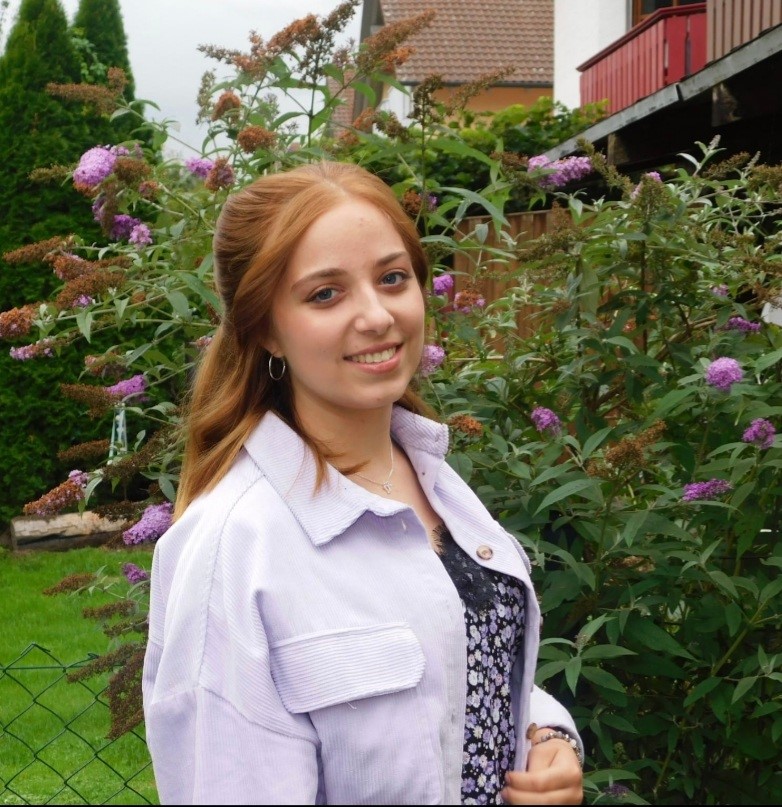 Denise Jeridi
After graduating from high school, I first completed a voluntary social year in the emergency room at the hospital. During my science propaedeutic seminar, I studied sport and it's influence on the brain as part of the nervous system. This is why I also decided to train as a biology lab technician here at Helmholtz Zentrum München, what finally led me to work on interesting topics with an amazing team. I will finish the vocational training in February 2022. In my free time I enjoy to listen to music, go to concerts or juggle.
---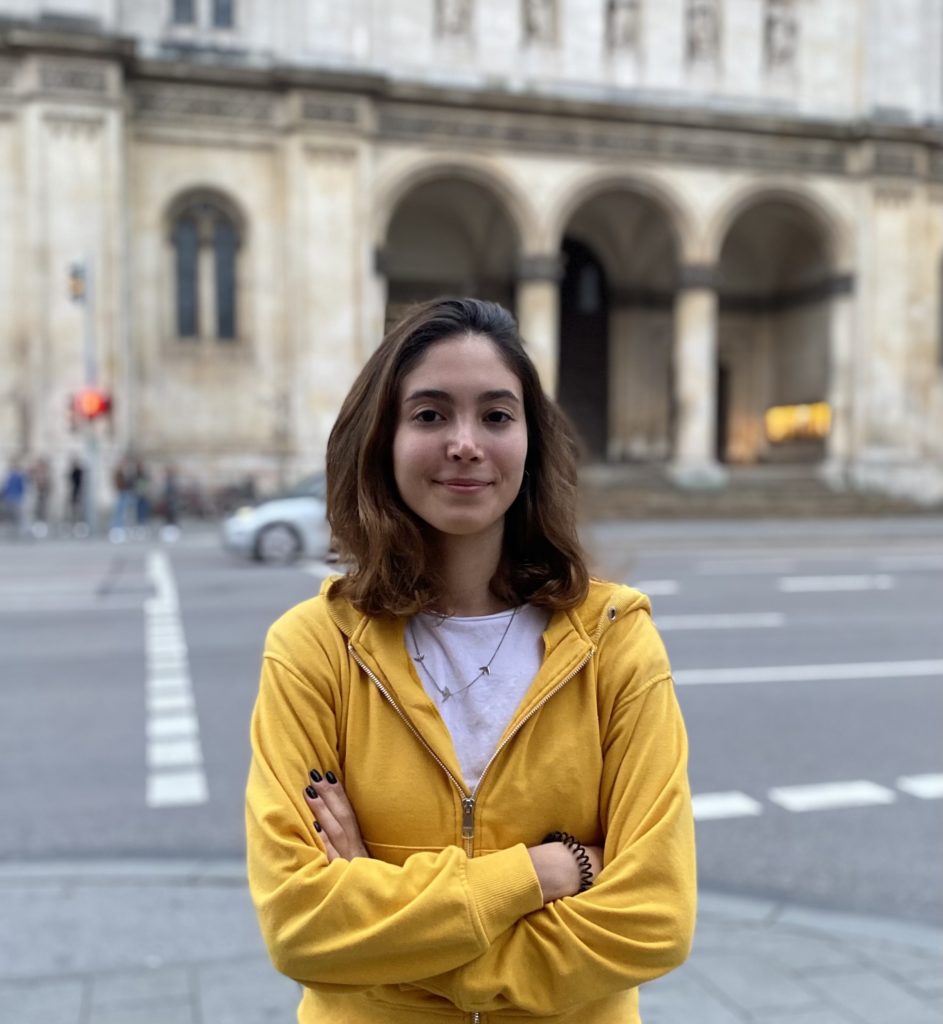 Selin Ulukaya, Master Student
Hi, I am Selin. I was born in Izmir, Turkey. I am studying in the Master's Program Molecular and Cellular Biology at Ludwig Maximilian University of Munich and I am now a student assistant at Ertürk Lab. I obtained my Bachelor's Degree in Molecular Biology, Genetics & Bioengineering in Sabanci University at Istanbul. During my Bachelor's, I visited Munich for a summer internship in Klinikum Rechts der Isar of TUM. Experiencing the research environment in Munich encouraged me to come back for my Master's. Now, I spend my time in Munich learning up-to-date research methodologies and traveling.
---
Xiaoshan Hu, Team Assistant
I am from Mainland China. Before I settled down in Munich, I had worked as civil engineer in construction design company more than 10 years in Beijing after I obtained my Bachelor's degree. In February 2022 I joined Ertürk Lab as team assistant and I am fascinated by the group research work of imaging and molecular analysis. In my free time I enjoy metal music and traveling, I am also interested in architecture and interior design.
---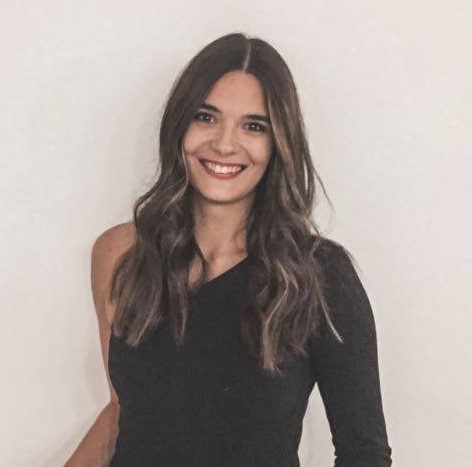 Stefanie Reitinger, Project Coordinator
Hi, my name is Stefanie. After obtaining my Bachelor's Degree in Business Communications, I started working in various companies across Europe to gain professional experience, while at the same time exploring new places and cultures. I joined Ertürk Lab in January 2022 because I wanted to be part of a team that strives for a better future. When I'm not working my day job, I'm a writer and a huge book nerd in general. I also enjoy baking and working out (just so I can eat more sweets)!
---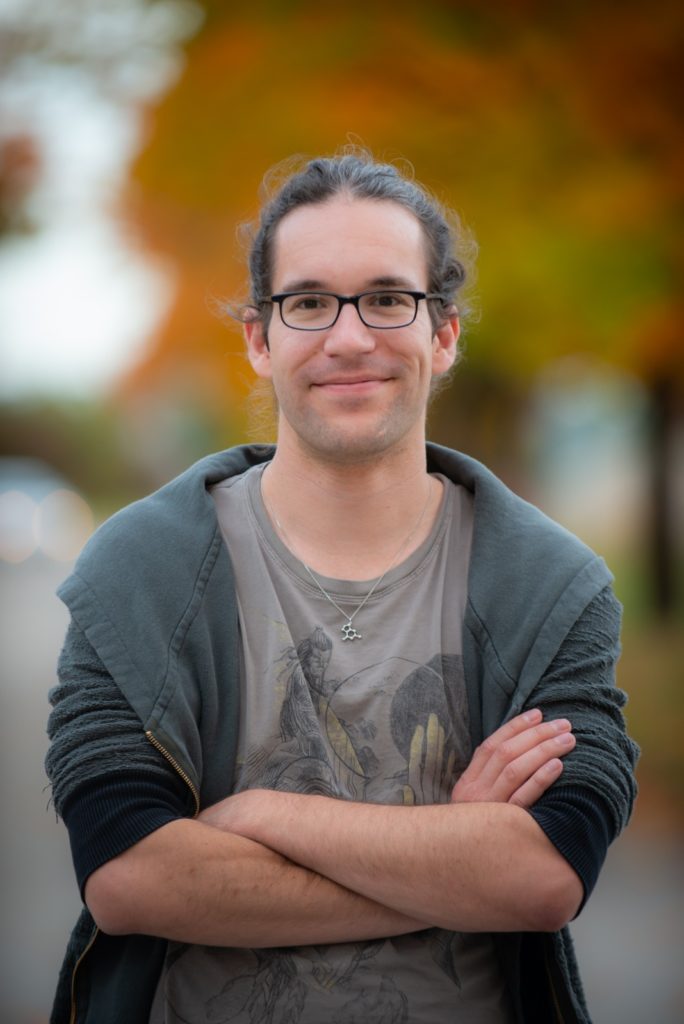 Moritz Negwer, Staff Scientist
Hi, I'm Moritz Negwer. I was born in southern Germany and grew up in the North, near Hamburg. I studied Neurobiology at the Donders center in Nijmegen, the Netherlands, with an internship in Irvine, California. I did my PhD also at the Donders Center on how inhibitory neurons are affected by mutations in epigenetic modifiers. During my PhD, I discovered the magic of tissue clearing, and spent the next three years learning how to make brains transparent, imaging with light-sheet microscopes, and analyzing the resulting image stacks. This prepared me well for my current staff scientist position at iTERM, where I am currently focussing on keeping the microscopes scanning, the mice clearing, and the analysis code running. I am interested in a broad range of topics around neurobiology, clearing techniques, and imaging in the broadest sense. Outside of the lab, I enjoy spending time with my wife and kid, traveling everywhere by bike, and tabletop role-play gaming. I am always up for a chat, preferentially in German, English or Dutch.
---
Dr. Safiah Olabi, Postdoc
I obtained my BSc from King's College London in molecular genetics and my PhD from the University of Manchester in cell matrix biology. My research passion has always been in the fields of cancer stem cells, tumour-microenvironment signalling, and cancer metastasis. I joined the iTERM team in January 2022. Since then, I have been working on a project that involves growing organoids from cancer patients and performing lineage tracing experiments in order to understand tumour heterogeneity and cancer metastasis. I find working with a multidisciplinary team like the iTERM team very exciting, and is providing me with a great chance to perform cutting-edge research to understand the complexity of cancer development and metastasis. Outside the working hours, I volunteer in leading many humanitarian projects related to developing educational systems in crisis areas.
---
Dr. Jennifer Modamio, Postdoc
Originally from Spain, I obtained a B.Sc. in Molecular Biology from the University of Salamanca during which I enjoyed an internship at the IMIB (Würzburg, Germany). Afterward, I got a M.Sc. in Biomedicine applied to cancer research from the University of Barcelona where I analyze lncRNAs expression in the progression of follicular lymphoma. I obtained my Ph.D. in Systems Biomedicine from the University of Luxembourg, exploring alpha-synuclein toxicity in patient-derived midbrain organoids to understand the mechanism underlying Parkinson's disease. I joined the Ertürk lab in 2022 as a postdoc to set up a screening pipeline for cancer organoids. This will help us to investigate the mechanism driving treatment resistance and metastasis, as well as, develop new cancer therapies. In my spare time, I enjoy long hikes in sunny weather, live music, reading, and cooking.
---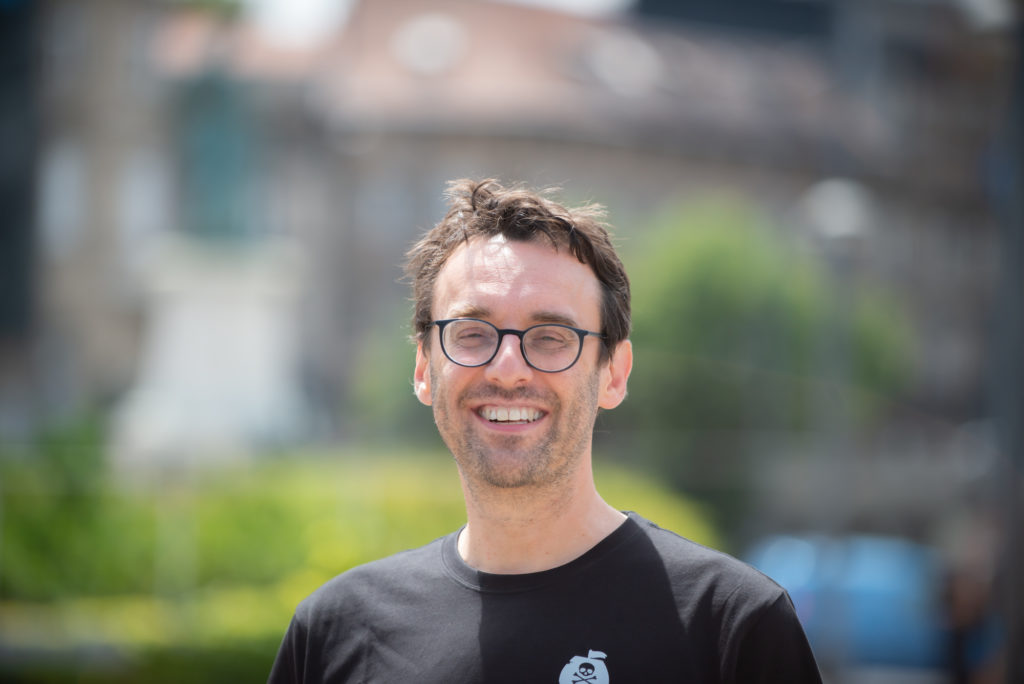 Dr. Markus Elsner, Co-deputy
I studied biochemistry at the University of Frankfurt (Germany) and the University of Bath (UK) as an undergraduate. For my graduate work, I moved to EMBL in Heidelberg (Germany) and the University of Gothenburg (Sweden) where I characterized protein dynamics in living cells. As a postdoc at the National Institutes of Health in Bethesda (USA), I investigated the mechanisms of lipid and protein sorting during membrane transport events in mammalian. In 2008, I became an editor at Nature Biotechnology focusing on genome engineering, imaging and cancer therapy papers. Since 2022, I am a Deputy Director of iTERM.
Outside work, I am a bit of a history buff and enjoy cycling and traveling.
---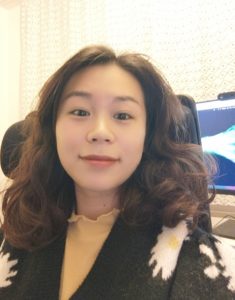 Ying Chen, PhD Candidate
I was born and raised in Sichuan Province of China. I obtained my Bachelor's degree and Master's degree from Beihang University on pattern recognition and intelligent system. My main research focus was developing deep learning methods for cerebral arterial segmentation in magnetic resonance angiography volumes. In October 2022, I started my PhD studies at LMU and joined Ertürk Lab. My main interest is introducing deep learning methods into biomedical data processing and analysis. In my spare time, I like to play badminton, swim and cook.
---
Ceren Kimna, Scientist
I was born in Izmir and pursued a Bachelor's degree in Chemical Engineering at Ege University. Later, I earned a Master's degree in Chemical Engineering from the Izmir Institute of Technology where I additionally worked as a research assistant for 2 years. In addition, I also have a Bachelor's degree in Business Administration and a Master's degree in Pharmacognosy. In summer 2018, I moved to Munich to begin my PhD studies at the Technical University of Munich, where I focused on the development of targeted drug delivery systems. My expertise in this area led me to join the Erturk lab in February 2023, where I am now working to develop novel lipid nanoparticle formulations and targeted delivery strategies. In my free time, I enjoy cooking, traveling, diving, and spending time with my two cats, Bulut and Midas.
---
ALUMNI:
Ana Toman Fabjan
Karen Biniossek
Dr. Suheda Erener
Leone Njeramba
Postdocs:
Alison Wright
Lamia'a Bahnassawy
Francesca Paola Quacquarelli
Rupinder Kaur
Karen Stanic
Benjamin Förstera
Tzu-Lun Ohn
Arnaldo Javier Parra Damas
Ph.D. Students:
Marika Ruiyao Cai
Shan Zhao
Oliver Schoppe
Chenchen Pan
Master's Students:
Basabdatta Gupta
Louiza Ignatiou
Leander Mrowka
Christoph Dehner
Madita Reimer
Undergraduate Students:
Simge Duman
Serhat Kalkan
Inés Hojas García-Plaza